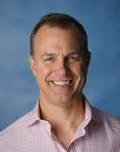 Scott has helped individuals & organizations find mindful solutions to tough problems since 1995. He is known for being exceptionally composed in the midst of chaos.
Inner strength and a calm demeanor in the face of uncertainty were galvanized during his career at the Chicago Board of Trade, which began in 1981. As a commodity broker on the trading floor, he developed a wealth of experience dealing with intense emotions in a highly competitive environment.
A self-taught options trader, he managed his own trading company for 6 years and ran a successful futures brokerage business for 11 years. He left the trading floor in 2004 to pursue a private practice, forming Compassionate Response to Conflict, LLC in 2005 after getting certified as a mediator from Northwestern University and from the Chicago's premier training organization, the Center for Conflict Resolution.
Since 2006 Scott has mediated over a hundred court-mandated cases. He also trains and coaches new mediators and leads conflict resolution training workshops for executive teams, non-profit groups, educators, churches and small business owners. His current practice of facilitating deep, fierce conversations with business partnerships is thriving.
In early 2007, Scott expanded and transformed the scope of his practice to include professional coaching by launching Leadership Advocate Coaching as a division of Compassionate Response, LLC. Sometimes those conflicts are internal as well! He is fully certified by both the Coaches Training Institute (CPCC designation) and the International Coach Federation (PCC designation--one of less than 1000 in the world). He completed a dynamic 10 month Leadership Development program in 2008 and served on the board of the Chicago Coach Federation. Scott is certified to administer the Leadership Circle Profile and Culture Survey 360 assessment, the Team Coaching Assessment, the Conflict Dynamics Profile Assessment, The Hogan Assessment and the Enneagram Assessment . He also works with partners on various other assessment tools.
In early 2010 Scott was selected by Vistage Worldwide to start a peer advisory group for CEOs, company presidents and business leaders in the Chicago area. Today, he leads vibrant, diverse groups of emerging entrepreneurs focused on enterprise growth and leadership development.
Scott received a bachelor of arts in English Literature and a minor in Economics from Northwestern University in 1985. He has 5 children in his life and spends his free time writing, playing the Native American Flute, traveling the world, doing just about any sport outdoors and satisfying an insatiable thirst for learning by experiencing life as a grand adventure. He splits his time between the Chicago area and New Hampshire.